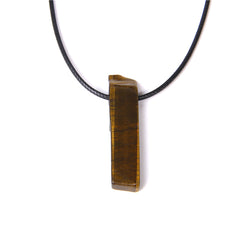 RESILIENCE - STRENGTH - WILLPOWER
This mesmerizing, earthy stone increases confidence and supports resilience in stressful situations. It gives strength, luck, and positive energy in times of change and helps keep you grounded when you most need it. It's the perfect companion for a job interview, important meeting, or first date!
i love it
its a very nice and beautiful necklace, crystal is nice and met expectations
I love it
I wear this necklace everyday and get so many compliments on it I love it!!!
Love it! 💜
I wear my amethyst necklace everyday I will not take it off . It is so beautiful,thankyou so much
Very nice crystal
This is very nice crystal. I got it to give as a gift and it was packaged lovely as well as very nice stone.